YOU PERSONALISE
Write, record or snap your secret message – remember, the recipient won't be able to see this until they crack the code.
WE SEND
We stash your message in our online vault, we pack up your Puzzle Post and we pop it in the actual post.
THEY SOLVE
Once it lands on their doorstep, they have to complete the puzzles inside, log in to our vault and reveal the secret message.
Absolutely fantastic!! Received this as a Christmas present and it provided hours of entertainment. So so clever and well put together! Really enjoyed it so much, would highly recommend, a great gift idea for something a bit different!
- Laura
About Us
We're Danny, Bobbie & Will – the creators of Puzzle Post.
We're big fans of escape rooms, board games, crossword puzzles, quizzes and all the rest. Puzzle Post started on the kitchen table with unsuspecting family members receiving our games in the post. We are now 2 years in and we've helped over 150,000 people send a secret message to friends & family. Here more about us here.
Choose a puzzle to get started
Each pack includes a series of realistic puzzles that will challenge logic, creativity, and provide hours of fun! Sending as a gift? Plunge your unsuspecting friend into a mystery of your making! You can personalise the immersive mystery game, where the clues must be solved to break into the online vault and reveal the secret message.
Wanting to surprise a child? Keep them busy and entertained off their screens? Each puzzle pack includes a series of fun and educational puzzles that will stimulate imagination, logic, and creativity for 45-60 minutes. Recommended for children ages 7-10.
Adults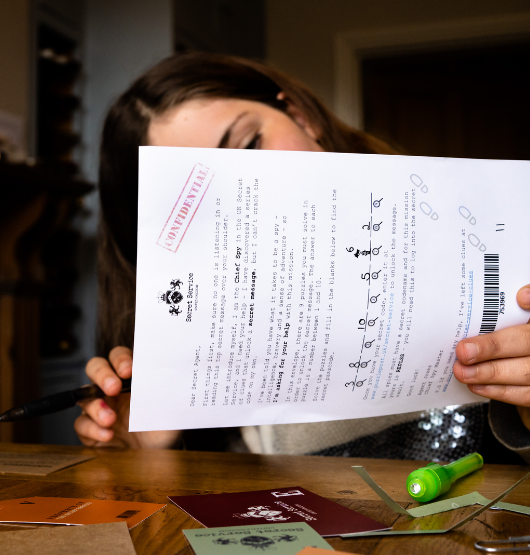 Children
Adults